Neue is embarking on a completely new and exciting form of content called "What's Neue from 9 to 5".
In this segment, 9 questions would be about people's opinion on general and everyday things, while the last 5 questions would be fairly chill and more tongue in cheek.
Speaking to Neue this week was Bash Harry, a 21-year-old Bruneian who's a 3rd year law student at the University of Exeter. She's  known mostly for beauty, fashion & lifestyle content on her blog (heybash.com) & YouTube channel (youtube.com/bashharryofficial).
Bash Harry is the President of the Fashion Society and occasional slam poet. As a content creator, the writer and public speaker has also worked with brands such as Accessorize, Givenchy and Revlon while in the UK.
She has conducted talks on fashion and feminism at events like Women of The World Exeter, and competed in national slam poetry competitions. She also wrote the screenplay for 'The Bungsu Story'. As such, she was voted 8th on The Tab's Future 100 in the UK 2018.
Bash Harry confessed that her brain is a perpetually stressed cat. So be sure to send help!
The Tough 9'ers:
1. What would be harder for you? To tell someone you love them or that you do not love them back?
Telling someone I love them. I don't tend to say 'I love you' anymore – it's painfully awkward to pour out your emotions. There's a lot to unpack when you tell someone you love them, there are reasons why you want to say it (and a lot more as to why you shouldn't). I find it easier to just say 'no'.
2. Something you miss most from your childhood?
My little motorbike. I use to ride a small Yamaha motorbike for kids around my simpang but I've outgrown it.
3. If you could make a wish?
Get my law degree without losing my sanity. It's surprisingly harder than it sounds!
4. What's your favourite book?

That's hard! My favourite book I read last year would either be "The Hate U Give" by Angie Thomas or "Calling a Wolf a Wolf" by Kaveh Akhbar. Both incredible books for different reasons. They are emotionally charged and heartbreaking, written from perspectives you don't see often in current media. (Photos courtesy of hccfrenzy.ca & blackwells.co.uk)
5. Tell me about someone you really admire.
Lindsay Ellis, she's a YouTuber who discusses media through a critical eye. I love her deadpan humour and wit. I've been following her for years now!
6. Would you identify yourself as an old soul or kid at heart?
My friends describe as a 'grandmother', not because I'm mature or wise for my age. It's because I knit, wear cardigans and complain about my back a lot.
7. Do you believe in soulmates?
I think there are soulmates, but not necessarily just one destined soulmate for everyone. It's not the soulmate you will have forever, just the soulmate you have now that matters.
8. Any advice for all the fresh graduates out there?
You ask for advice, knowing I have none. It's like the blind leading the blind.
9. What 2 stories featured on whatsneue.online that you enjoyed reading?
I thought "Thanos, A Villain Or Hero?" and "Bohemian Rhapsody Will Rock You" were interesting discussions on films that will shape us in the future.
The Easy 5'ers:
1. What character from 'Game of Thrones' do you best identify with?
Sansa Stark. She's a strong, female character who's femininity empowers her wit and cunning nature. She's silk hiding steel. (Photo courtesy of HBO)
2. You are about to get into a fight, what's the first song that pops into your mind?
"Bad Reputation' by Joan Jett. Katanas, high kicks and some telekinesis galore!
3. What's your favorite meme?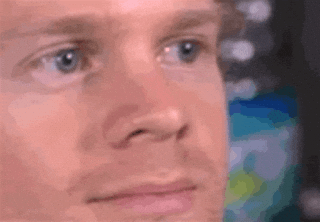 4. You have a friend visiting you in the UK for the weekend. What would a fun itinerary look like?
Depending on if they are staying with me in London or Exeter. If in Exeter, where I live, I'd bring them to brunch at The Glorious Art House, shop at the indie stores at Fore Street, show them around my University campus and the wonderful Quayside. We'll end the night at Old Firehouse for their famous pizzas.
5. Would you rather… talk like Yoda or breathe like Darth Vader?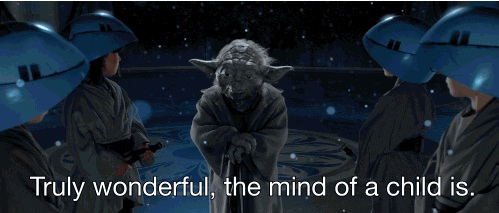 Talk like Yoda I cannot.
See You In The Next #Neue9to5
Be sure to tag your friends in the comments sections with the hashtag #Neue9to5 in Facebook or Instagram if you'd like them to be featured in the next "9 to 5: What's Neue With …" article.