Welcome to another edition of "What's Neue from 9 to 5". In this segment, 9 questions would be about people's opinion on general and everyday things, while the last 5 questions would be fairly chill and more tongue in cheek.
We here at Neue believe that every person out there has a story to tell.
This week, we find out What's Neue with Hayati, otherwise known as Yatii (@yatii.k), an engineer for an oil and gas service company, a Masters candidate in a local university and a member of Brunei Toastmasters. (Main photo at top of page courtesy of Ejam Masle)
She's into public speaking, fashion, bags, makeup, filming and modelling, albeit the latter two are relatively new avenues for her.
Yatii finds history, mythology and languages absolutely fascinating. She also loves listening to stand up comedies and would usually listen to them during long drives.
A life quote that she lives by is from one of her favourite books, Harper Lee's 'To Kill a Mockingbird' – "You never really understand a person until you consider things from his point of view, until you climb inside of his skin and walk around in it."
"It's thought me so much about not passing judgment to others and to always be kind to one another," she told Neue.
Without further ado, let's see how she responds to this week's 9 to 5 questions.
The Tough 9'ers:
1. Everyone has a story. What's yours?
I have difficulties in accepting myself. I find it hard to love myself. There's a little voice inside my head that tells me that I am never good enough. That voice gets louder on more difficult days. It could impede my mood and affect people around me, which isn't a good thing. 
But I surround myself with people I trust and able to talk to whenever I feel 'that' way. A little positivity goes a long way, but baby steps 🙂 
2.  If you could try out any job for a week, what would it be?
Probably an archaeologist digging up dinosaur bones. I graduated in Geology by the way!
3. What would you say is the weirdest thing about you?
The weirdest thing about me is how particular I am with keeping things in order. It has to be of certain colour transition or number sequence. If it's not … I would be super annoyed! I would fix it but if I can't fix it, I would be more annoyed! 
4. Tell me about someone you truly admire.
Probably not one person but a group of 7 people … it's BTS! I truly admire them for using their platform as musicians to speak up about issues that are of concern to them. In doing so, they are able to relate to a wider audience. 
They talk about tackling social norms, mental health, self identity and promote self love. From winning music awards, filling up stadium concerts and even speaking up at the UN, they remain humble and that is what makes me truly admire them.

5. Are you still friends with your best friends from your younger days?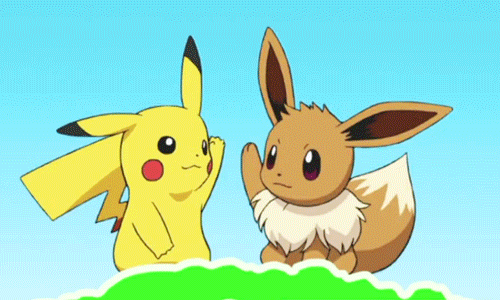 Probably not those during my primary school days but I'm definitely still in contact with my former secondary school mates. We kept the bond strong through our group chat and meeting up for lunch/dinner. 
Everyone might have moved on with their lives, career progressions, starting a family, etc … but we still do make an effort to keep in touch 🙂 
6. What was 'cool' when you were a kid, but isn't so cool now?
Denim on denim. Denim jacket with denim jeans were the fad back then. Now … probably one would get some looks if he/she went around town waring that!
7. What 2 stories featured on this website that you enjoyed reading?
It would definitely have to be "Suicide By Instagram Poll: Die or Live?" and "Popularity Is The New Currency In Era Of Social Media".
8. How would your 10-year-old self react to what you currently do for a living?
I think she would be surprised. After all, growing up I wanted to be lawyer.
9. What's your hope for the future of Brunei?
My hope for the future of Brunei lies on our youth. Our youth (late millennials & Gen Zs) are the smartest of our generation – after all, they are born in an era where access to information is right at their fingertips. They have even more access to knowledge and data than people back then.
But our youth is also facing an epidemic – loneliness, depression and anxiety is more prevalent today than ever. I would like to use this opportunity to encourage Neue readers to not be afraid to seek out help and to seek out self-care days. You are definitely not alone! (Click here to read Neue's past article – "10 signs that you're an Old Millennial")
The Easy 5'ers:
1. If you had to spend the next 24 hours watching a TV series (non-stop) in your home, what would it be?
Supernatural. Demons, monsters, ghosts, 2 good looking guys driving around in a Chevy Impala … What's not to love?!
2. What movie never fails to make your laugh no matter how often you watch it?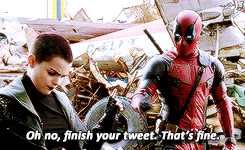 Deadpool's opening credit scenes.
3. If you were a superhero, what's the first thing you would do?
Probably zap all the garbage waste in our waters to oblivion. 
4. What character from 'Game of Thrones' do you best identify with?
Ser Davos Seaworth! Not only is he my favourite character but he's also the one I personally best identify with, sharing a lot of similar traits.
I find Ser Davos to be smart … street smart. He establishes a good rapport with people through attitude and friendliness. He has no problems expressing his feelings, whether it was for paternal affection for Shireen or his dislike and distrust of Melisandre. He advocates for the greater good and tries his best to encourage others to do the same. Davos seeks adventure and willing to take risks and believes in doing 'the right thing'. 

Please do not judge me for taking fictional characters too seriously 🙂
Click on the photo above to read Neue's past article – "The End Of GoT: 5 Key Moments From The Finale" (Spoiler Warning!)
5. What's your go-to song during a traffic jam?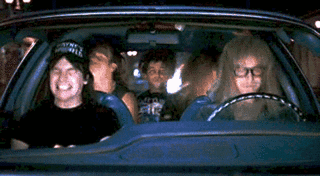 During a traffic jam, you're either bored or pissed off. So what I would listen is a chill song, my go-to song would be 'Mikrokosmos' by BTS.
Bonus question: What 2 questions would you like to ask the next #Neue9to5 nominee?
Serious: Where do you see yourself in 10 years?
Weird: If you were a cartoon character, who would you like to be and why?
See You In The Next #Neue9to5
Would you like to be featured next? Or would you like to nominate someone you admire to be interviewed? You can get in touch with Neue by dropping an e-mail here or tagging your friends on Facebook or Instagram. (Images: Shutterstock/GIPHY/HBO)