Welcome to another edition of "What's Neue from 9 to 5".
We here at Neue believe that every person out there has a story to tell.
This week, we find out What's Neue with KYSB (Kueymo & Sushiboy), a DJ duo born and bred from Kuala Belait, Brunei.
Aside from DJ'ing, KYSB also produce and host their very own radio show called "The Kueymo & Sushiboy Show", which is currently syndicated on Kristal FM, a popular radio station based in Brunei.
The "Kueymo & Sushiboy Show" supports local DJs and producers by giving them a platform to showcase their releases. It has also received much love and support from international powerhouses such as Hardwell, Nicky Romero and Brooks, to name but a few, in the form of exclusive guest mixes and interviews.
To further support local talents, KYSB also founded "The Brotherhood" – a collective of DJs, producers, songwriters and singers from Brunei. What has transpired from this is the release of their debut compilation album called "Sounds of The Brotherhood".
Without further ado, let's see how they tackled this week's #Neue9to5 questions.
The First 9 Questions:
1. Let's go back to the very beginning. How was life like for you guys?
Edmund (Kueymo): Hmm, we actually did almost everything together ever since we knew each other from school! We went to different countries to further our studies later, so that was perhaps the longest time we were apart from each other! Haha! #Bromance
During those time, I was very heavily engrossed in basketball.
Back then, I was the captain and coach for the Malaysian Student Association (MSA). I was doing all the lobbying and bookings to get free basketball slots daily in the sports hall for anyone in the university to come and just play ball.
(I guess you could say that I was majoring in Basketball and minoring in Accounting & Finance! Haha!)
That basketball team holds a special place in my heart as we were a very close bunch.
While we did win quite a number of tournaments across UK back then, what I'm most proud to say is that our legacy LIVES ON to this day. That's 10 YEARS of MSA basketball ever since we started the club.
Riff (Sushiboy): Before Kueymo & Sushiboy started DJ'ing, Ed and I had done lots of things together, from playing in a basketball team to discovering new games. Did you know that we even started our very own "Hard Style Shuffling group" (please DO NOT search that on YouTube!) Haha!
To be honest, even during the early days, we had been using the names 'Kueymo' and 'Sushiboy' as our nicknames for almost everything.
2. How did you come up with the name 'Kueymo' and 'Sushiboy'? Is there a story behind it?
Edmund (Kueymo): Haha! Oh man! The name 'Kueymo' was actually given to me by a girl I liked when I was much, much younger. Nothing developed between she and I, but the only thing that stuck with me ever since was that name. Haha!
Riff (Sushiboy): The nickname 'Sushiboy' was actually given to me by a group of friends when they learnt about my sushi addiction after the first Japanese restaurant opened in Kuala Belait. I swear I would have sushi almost every… single… day! I never got tired of it! Even to this very day 🙂
As you can see, it doesn't take a rocket scientist to figure our why my friends have been calling me 'sushi'.
3. Knowing what you know now, what would you have done differently in the past?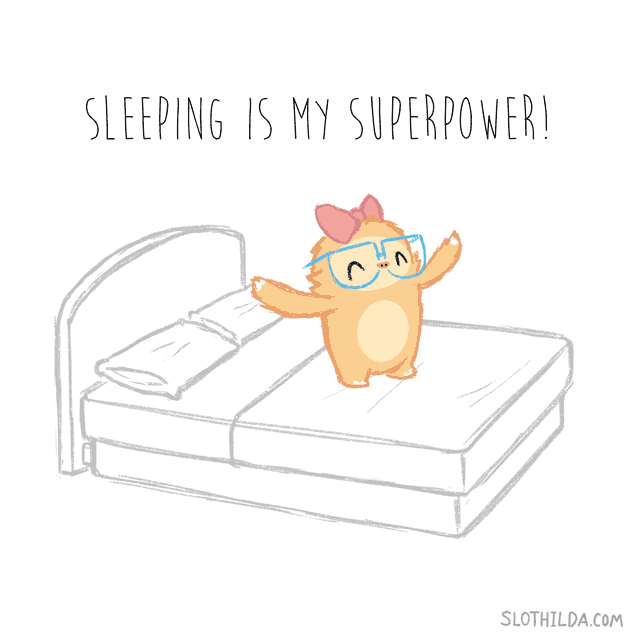 Edmund (Kueymo): I'd sleep less. Haha! Just think of how much more things I could have done if only I had slept for 8 hours a day, instead of 15 hours!.
I admit I'm still guilty of sleeping way too much over the weekends, especially when I'm not travelling.
I definitely need to sleep LESS!
Riff (Sushiboy): I would have opened up a Japanese restaurant much earlier than when I first fell in love with sushi here in Brunei 🙂 Kidding!
Seriously though … I would have liked to set a goal earlier much earlier in life so that I'd be well on my way on making my dreams come true.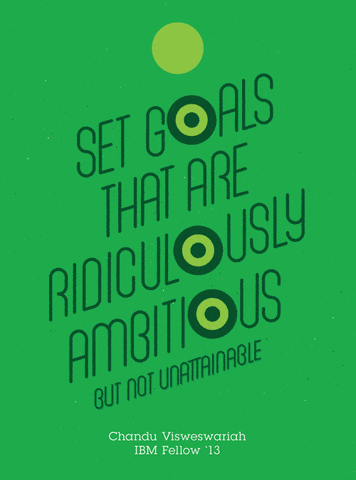 But come on! Back then, we were kids! Our dreams kept changing. We never had a secure goal. We'd never even plan to have one. After all, we were all too comfortable with the way we were.
But believe me, Ed and I were already obsessed with electronic music back then. It's just that we did not have enough resources or support back then like we have today.
4. What's your observation about the local EDM music scene in Brunei?
Edmund (Kueymo): I see it opening up more and more ever since we this KYSB project. However, let me be clear that I'm not saying that we had a direct influence. I'm sure it's not!
Nowadays, you'd definitely hear more of EDM around town and on the radio. You can also see more DJs being supported in events like product launches, fitness events and even at one time, a barber shop!
I sincerely believe that there's still room to grow. Take for example, back in 2006-2008 when we were shuffling. There would be events where the whole road would be closed and all the cars would be by the side with their speakers blasting EDM tunes and the whole town would be shuffling!
Riff (Sushiboy): The local EDM scene in Brunei has been growing over the years! I'm very happy so see that. In fact, we can see DJs being hired for many events, even weddings!
Ever since we formed 'The Brotherhood', we have discovered a lot of talented local music producers. And even to this day, we see new producers popping up and to be honedt, this is what motivates us to keep working. We'll always be happy to boost the EDM scene in Brunei by any means necessary! 
5. Do you have any funny or silly music festival stories to share?
Edmund (Kueymo): Oh man! Where do I even begin? Haha! You definitely see a lot of fun things happening at music festivals. I actually once sneaked in and blew up a beach ball and wrote my colleague's Instagram handle on it before throwing it up in the air for it to be tossed around that entire night! Haha. (I'm not sure if he got any extra followers though!)
Riff (Sushiboy): Generally speaking, music festivals spark happiness. You are free to wear your most unique outfits without fear of being judged by others. To be honest, I can't recall a silly story but there was a heart-warming one where I saw a group of teenagers lifting up an elderly man so that he could have a clear view of the stage! #FaithInHumanityRestored
6. What was the first music festival you ever attended? What festival would you recommend a first-timer from Brunei to attend? 
Edmund (Kueymo): Wow! My first music festival was in Sepang, Malaysia way back in 2013 when I saw Avicii performing!
That kickstarted everything for me because prior to that, it was never in my books to attend any music festivals even though I loved electronic music.
When you attend a music festival, you get to see just how much hard work is put into making it a success, such as preparing the unique visuals and special effected that are specific to each artist.
If I had to recommend one music festival that first timers from Brunei should attend, it would have to be the 'Djakarta Warehouse Project' (DWP), which is usually held in Jakarta, Indonesia. It is one of the largest annual dance music festivals in Asia, featuring dance music artistes from around the world.
Not only is this close to home, but there are 3 stages for you to choose from. This will be a good start for you to sharpen your "scheduling skills" before you take on Tomorrowland, which has OVER 17 stages for you to pick from! (A logistical nightmare but oh well, challenge accepted!)
Riff (Sushiboy): My first ever music festival was 'Stereosonics', which is one of the biggest music festivals in Australia.
But for first timers, I'd recommend to sharing your first experience with your closest friends at the DWP in Jakarta. To me, it's one of the best for anyone to enjoy top-rated DJ lineups, and you also get to discover new sounds when you see other up-and-coming DJ work their magic onstage.
7. Do you have a day job (aside from DJ'ing)?
Edmund (Kueymo): Haha! We need to wear multiple hats just to survive in today's economy, don't we? Well, I work in the finance field in the oil & gas industry. I'm an aspiring concert photographer too.
Riff (Sushiboy): I am a full-time insurance agent for AIA, a General Manager in BR-Nancy Marketing Services and a part-time boxing coach assistant.
8. What's your hope for up-and-coming deejays in Brunei?
Edmund (Kueymo): These new generation of DJs and producers will put Brunei on the map! Just recently I was tuning into an interview with a Malaysian artiste and he actually acknowledged the many talents from Brunei whom he would love to work with, given the opportunity.
Riff (Sushiboy): We know they are all going to continue growing. They are destined to grow big time! From the very first day when we saw how talented they are, we knew that they would be going places!
9. What would you like to say to all our Neue readers? Do you have any words or inspiration or a life story you'd like to share?
Edmund (Kueymo): Luck is when preparation meets opportunity. I live by that rule – always put in the work because you never know when your preparations will pay off.
Riff (Sushiboy): I got this from a Instagram post and I actually read this every morning before I start my day – "Don't wait. The time will never be just right" by Napoleon Hills.
The Last 5 Questions:
1. Out of the 2 of you, who's the one with the biggest appetite and who's the funniest?
Edmund (Kueymo): Haha! We both definitely eat too much! And we both know it! I could devour a 24-inch pizza coupled with a can of Coke by myself as I sit back and chill with an episode of the TV sitcom, 'Brooklyn Nine-Nine'. But in terms of who is the funniest, I would say it would be Riff! Sometimes I think I'm just too serious!
Riff (Sushiboy): We both have big appetites when it comes to food! We both could eat a whole sushi party boat by ourselves! Oh! By the way, I'm definitely the funnier of the two 🙂
2. Let's say you were performing on the main stage of a music festival. What's the worst thing that could go wrong? Also what's the best thing that could go right?
Edmund (Kueymo): Worst thing … perhaps if both of us needed to go to the toilet for a number 2 at the same time (I can't imagine the sheer terror!) Best thing … A really responsive crowd would be great. At the end of the day, it takes two to tango. A dull DJ who does not enjoy DJ'ing would not work up a crowd, and an unresponsive crowd would be demotivating to the DJ.
Riff (Sushiboy): Worst thing … I guess if the music suddenly got cut off. Best thing … to control the crowd in that situation by chanting on stage! Haha! It might be tough but surely fun!
3. If you had to listen to a type of music non-stop for the next 12 hours, what type of music would it be? (Oh! You CANNOT say Electronic Dance Music!)
Edmund (Kueymo): I love the oldies from the 60s, 70s and 80s. Preferably lots of Motown!, The Supremes, Drifters, The Temptations … Hmm … maybe also throw in some Chuck Berry and Elton John and let loose some Aretha … the list could go on forever! (Fun fact: These songs used to be my hype song way back when after a long day of basketball tournaments in the UK!)
Riff (Sushiboy): I love the orchestra. So that's would be my go-to for 12 hours straight!
4.  What did you think was "cool" back when you were a kid?
Edmund (Kueymo): Armani Exchange belts!!! Where do you even get them in Brunei?! And you can't obviously! Haha! Back then I couldn't afford one so I'd envy those who had the huge 'AX' characters around their waist!
Riff (Sushiboy): Lots! For starters, there's the Digimon Version 5. And how can we forget the 1990s curtain cut hairstyle (i.e. The Nick Carter Look) and wallets with chains! Oh man! Those were the days!
5. Tell us something surprising about yourselves.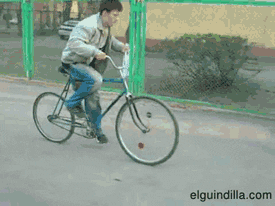 Edmund (Kueymo): I can't ride a bicycle. I'll share with you a story from 2014. Back then I was in Perth for the holidays and my friend had planned to cycle around an island.
Shortly after cycling (or attempting to cycle), I lost control of my bicycle after passing a few slopes. To be honest, I never really had any control over the bicycle!
I was headed straight down a cliff. Thank goodness, I made myself fall … otherwise, that would have probably have been the end of everything for me! Haha!
Riff (Sushiboy): My hand is a model on the BIBD website. Haha!
See You In The Next #Neue9to5
Would you like to be featured next? Or would you like to nominate someone you admire to be interviewed?
You can get in touch with Neue by dropping an e-mail here or tagging them on our social media platforms, Facebook or Instagram. (Images: Shutterstock/GIPHY)