If the words "T-800" and "you've been terminated" send chills down your spine, then you must truly be a Terminator fan.
But if these words mean nothing to you, fret not!
We here at Neue have scoured the Net (don't worry, not SkyNet) to find you 10 of the coolest Terminator facts.
For those who are unfamiliar with 'Skynet', it's basically a fictional artificial neural network-based conscious group mind and artificial general intelligence system that features centrally in the Terminator movie franchise. It serves as one of the franchise's central antagonists. 
Don't worry, by the end of this article, I'm certain that you'll be sharing these facts with your friends while saying, "Hasta la vista, baby" (in an Arnold Schwarzenegger voice, of course!)
Fact #1: It came from a nightmare
Did you know that the idea for "The Terminator" movie (1984) came in the form of a nightmare?
Well, to be exact it was James Cameron's nightmare, where he had a vision of a robotic endoskeleton rising from burning flames.
Fact #2: Nightmare turned script was sold for only $1
Director James Cameron chose to sell his script for one dollar to producer Gale Anne Hurd instead of production studios who had offered a decent amount of money but with an agreement that he was allowed to direct his vision.
Fact #3: Arnold Schwarzenegger for the good guy?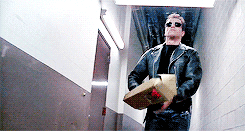 Schwarzenegger originally read for the role of the good guy, Kyle Reese who is the hero of the film. But during a lunch meeting, both Cameron and Schwarzengger thought that it would be great if he played the Terminator instead.
Fact #4: $350k offered to Sting to play the role of Kyle Reese?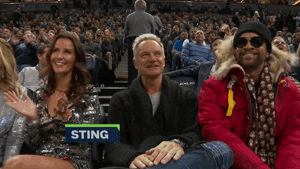 The English musician and actor was offered $350k to play the part but turned it down due to conflicts with two other big projects that he had that summer. 
Other stars were also considered for the role and among them are Christopher Reeve, Mel Gibson, Matt Dillon and even Bruce Springsteen.
Fact #5: Police Sergeant Hal Vukovich was the first to dress up as the Terminator.
Did you know that Lance Henriksen was considered to play the role of T-800?
Well, during a pitch meeting, the actor made quite an impression when he kicked open the door and acted as the Terminator wearing a leather jacket with gold foil on his teeth. Sketches were also drawn by Cameron to see what Henriksen would look like as the Terminator.
Fact #6: "I'll be back" was asked to be changed
Schwarzenegger asked James Cameron if he could change the line "I'll be back" to "I will be back" instead. This is because the actor had trouble pronouncing "I'll" but Cameron had refused to change it. The line has now become one of the greatest lines from movies.
Fact #7: Schwazenegger's lines can be counted
The actor's lines from the movie can be counted as he only has less than 20 lines in the movie. In the first film, he only spoke 17 lines. With Schwaznegger's accent, he was able to deliver his lines in a robotic way which made it work.
Fact #8: Plagiarism?
Fiction writer Harlan Ellison had written a short story in 1957 which was later adapted into a TV series, 'The Outer Limits'. The writer filed a lawsuit against the production company claiming that it was plagiarised as the story centres around a warrior from the future transported to the present day America. Ellison claims that the Terminator is plagiarised but Cameron declines these claims.
Fact #9: Sequels are expensive
The budget for the sequel was $94 million but the production had almost reached triple digits.
The third sequel, Terminator 3, was even more expensive reaching up to $170 million. This made the film to be the most expensive film in 2003.
Fact #10: Terminator 2 is the only sequel from the film series to win an award
Terminator 2 was the only film from the series that was recognised by the Academy Awards and had received six nominations to which they won 4 of them. The sequel won an Academy Award for Best Visual, Best Makeup, Best Sound Editing and Best Sound Mixing.
Catch 'Terminator: Dark Fate' at One Cineplex
Oh! And while you're here, One Cineplex (click here to read Neue's past article – Hear The Whole Picture With Dolby Atmos) has generously sponsored 2 tickets for its screening of 'Terminator: Dark Fate" this Sunday (November 10).
All you have to do is follow Neue on Instagram and tag a friend you'd like to bring along.
The winner will be announced on Neue's social media platforms by 6.30pm on Saturday (November 9). Good luck!
Do you have any Terminator facts to share?
We here at Neue would love to hear from you!
Drop us a line in the comments below or reach out to us on social media.